Gout Pain
Painful Gout Flare Ups?
Stop living with the pain and contact Dr. Mark E. Spier!
Our gout pain specialists are located in Reisterstown and can often see patients the same day they call the office at (410) 847-7287.
Request Appointment
We Are Experts in the Symptoms and Treatment of Gout
Dr. Mark Spier specializes in relief for your painful gout so you can get back to your normal routine. Stop living with gout's symptoms: Painful flares, Chronic Pain, Swelling, Stiffness, or Lumps under the Skin (Tophi).
Treatment is Covered By Most Insurances!
Take Care of your Moving Joint Now
Gout, typically found in diabetic patients, is an unusually painful form of arthritis caused by elevated levels of uric acid in the bloodstream. The condition typically strikes the big joint on the big toe. It has also been known to strike the knees, elbows, fingers, ankles and wrists-generally anywhere that has a functioning, moving joint.
The high level of uric acid in a person's bloodstream creates the condition known as hyperuricema-the main cause of gout. Genetic predisposition occurs in nine out of ten sufferers. The children of parents who suffer gout will have a two in ten chance of developing the condition as well.
This form of arthritis, being particularly painful, is the leftover uric acid crystallizing in the blood stream. The crystallized uric acid then travels to the space between joints where they rub, causing friction when the patient moves. Symptoms include: pain, redness, swelling, and inflammation. Additional side effects may include fatigue and fever, although reports of these effects are very rare. Some patients have reported that pain may intensify when the temperature drops, such as when you sleep.
Most cases of gout are easily diagnosed by a podiatrist's assessment of the various symptoms. Defined tests can also be performed. A blood test to detect elevated levels of uric acid is often used as well as an x-ray to diagnose visible and chronic gout.
Treatment for gout simply means eliminating symptoms. Non-steroid antiinflammatory drugs or NSAIDs (Colchicine and other corticosteroid drugs, etc.) will quell the redness, the swelling, and the inflammation. However, managing your diet, lifestyle changes, and using preventative drugs are all helpful toward fully combating the most severe cases.
Those that lead an inactive lifestyle are at a higher risk for gout. Any amount of exercise decreases the probability of repeat encounters with the condition. Reducing your consumption of red meat, sea food, and fructose-sweetened drinks also reduces the likelihood of chronic gout as well.
Ingesting Vitamin C, coffee, and particular dairy products can help with maintaining a healthy lifestyle. There are new drugs out on the market that inhibit the body's production of uric acid-producing enzymes. However, reducing or eliminating your overall levels of uric acid is the best remedy to ensuring you lead a gout-free life.
People Tired Of Gout And Foot Pain Choose Dr. Spier For Relief!
"
Dr. Spier is a rare breed today with too many burned out, swamped, rushed doctors. Mark was professional, precise and very personable. He treated me on the spot and I was super thankful I stumbled on his practice. If I have any further issues I will certainly use his office again.
Monica S.
"
I have been a patient of Dr. Mark Spier for 8 and a 1/2 years. He is an excellent Podiatrist. I have lots of corns and bunions on my foot due to a high arch and he always removes them with the utmost care. Since I became a patient of Dr. Spier I have noticed a remarkable improvement with my foot problems. I'm glad I found Dr. Spier.
D S
"
Dr. Mark Spier is the best foot doctor that I have been too. He takes time with me to diagnose, & discuss his diagnosis. His diagnosis has always been correct. Dr. Spier has an excellent bed-side manner.
Monica S.
Same Day Appointments!
Stop Suffering & Get Relief Today!
Put Gout in the rearview mirror!
Our gout pain specialists are located in Reisterstown and can often see patients the same day they call the office at (410) 847-7287.
Request Appointment
+1000
Satisfied customers after our treatment!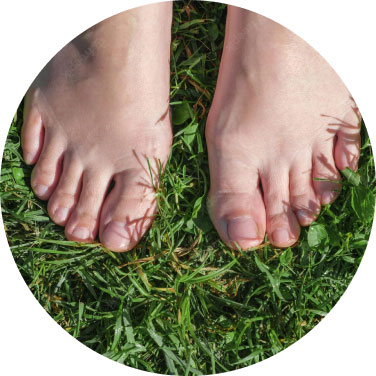 Trust our specialists and
Be healthy!
Our Highly Effective Gout Treatment Is Covered By Most Insurance Plans!